KEEPSAKES OF CONFLICT: Trench Art and Other Canadian War-Related Craft
September 15 - December 31, 2016
Reception: Friday, September 16, 2016 @ 7:30pm
Organized by the MJMAG; Guest Curated by Heather Smith
"Trench is defined as any item made by soldiers, prisoners of war and civilians, from war material directly, or any other material, as long as it and they are associated with armed conflict or its consequences."[i]
The 100th anniversary of the First World War has been an opportunity for the Moose Jaw Museum & Art Gallery (MJM&AG) to examine the little-studied area of Canadian craft related to war. This traveling exhibition was organized by the MJM&AG and guest curated by Heather Smith. MJM&AG acknowledges the generous funding support provided by the Department of Canadian Heritage through the Museums Assistance Program and sponsorship by the Royal Canadian Legion Branch 59.
L'art des tranchées se définit comme le domaine qui englobe tout objet fabriqué par des soldats, des prisonniers de guerre ou des civils, à partir de matériel de guerre ou de quelque autre matériau, pourvu que l'objet et son créateur soient associés au conflit armé ou à ses conséquences. La commémoration du centenaire de la Première Guerre mondiale a offert au Moose Jaw Museum & Art Gallery l'occasion de se pencher sur un aspect jusqu'à présent peu étudié de l'artisanat canadien lié aux conflits armés. Cette exposition itinérante a été réalisée par le Moose Jaw Museum & Art Gallery, sous la direction de la commissaire Heather Smith. Nous désirons signaler la généreuse contribution du ministère du Patrimoine canadien, dans le cadre de son Programme d'aide aux musées and par la Légion Royale Canadien 59.
i. This definition comes from page 11 of Nicolas J. Saunders' book, Trench Art: Materialities and Memories of War (Oxford: Berg, 2003). Saunders is a British archaeologist and anthropologist who has written widely on the subject of trench art. See his book for an expanded version of this definition.
"I collected about a ton of souvenirs but I got fed up packing them around."i)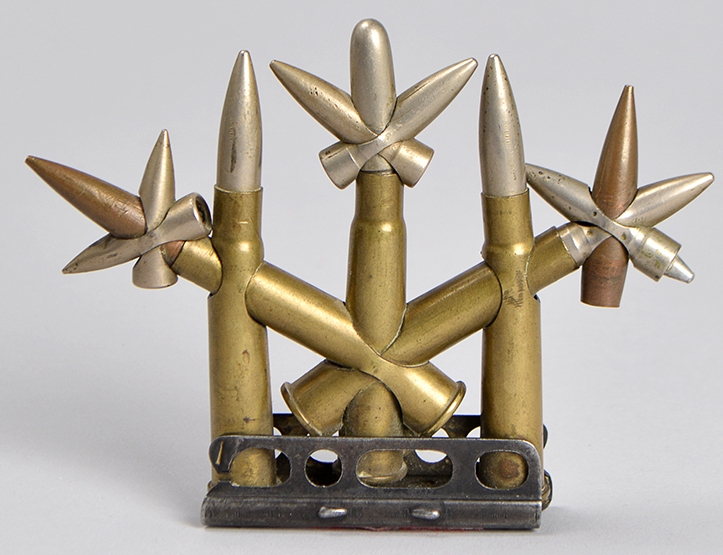 SOUVENIRS/
DES OBJETS TÉMOINS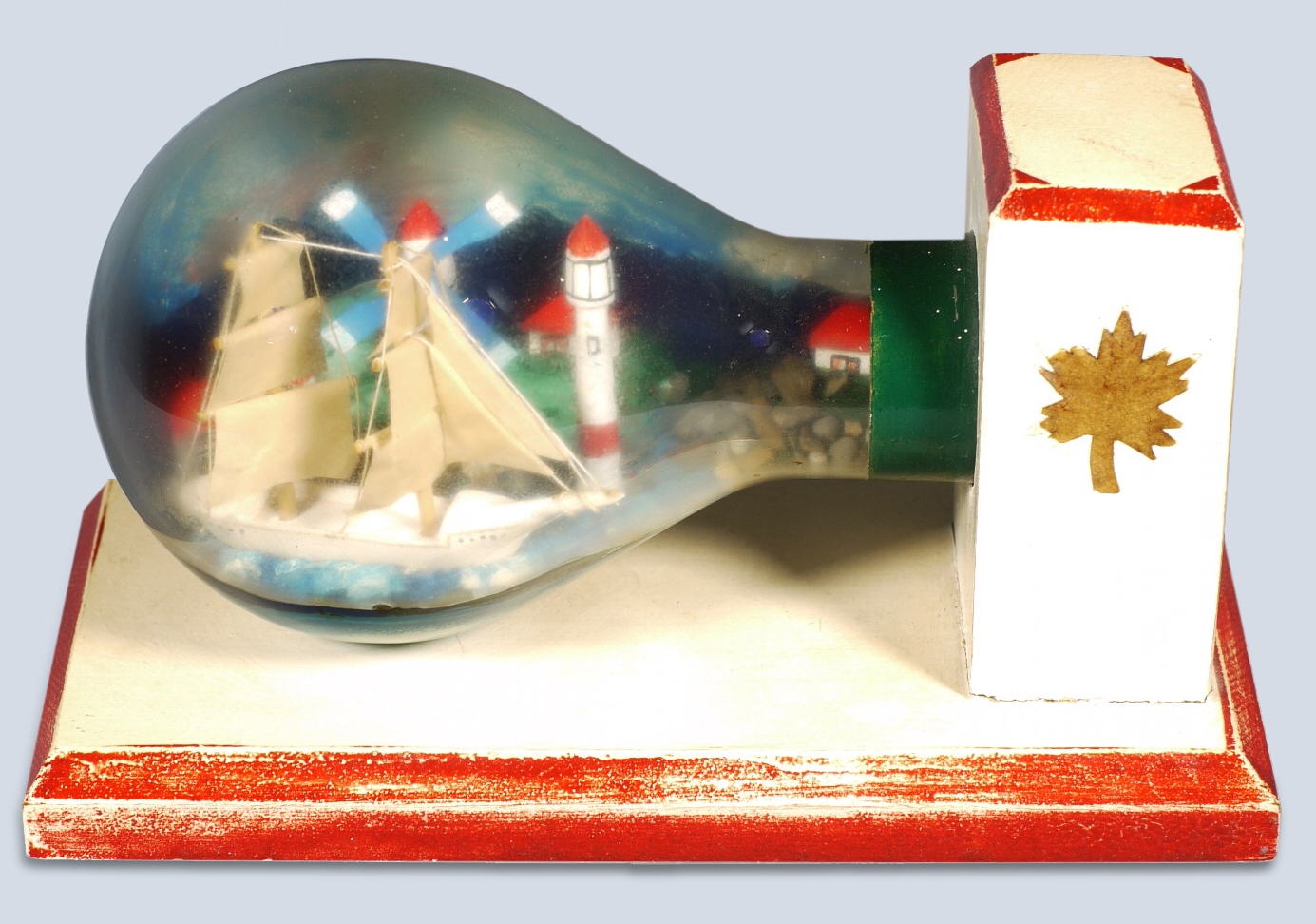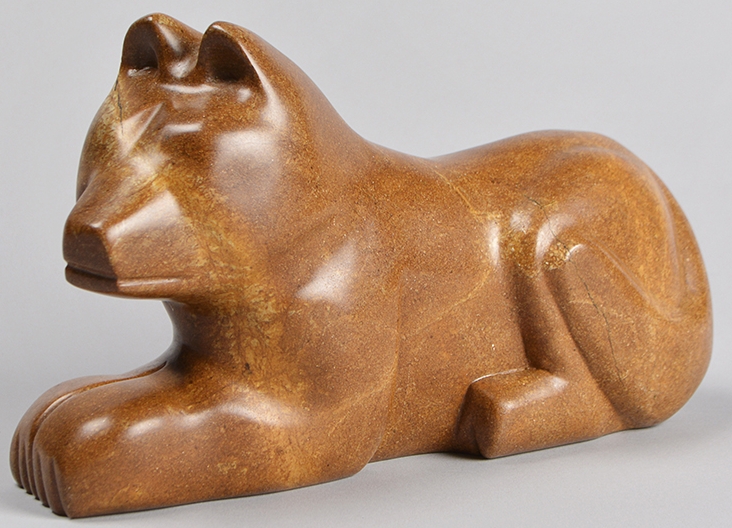 CONVALESCENCE/
LA CONVALESCENCE
EQUIPMENT/
LA MODIFICATION DE L'ATTIRAIL OU DE L'ÉQUIPEMENT